Westosha Lakes Church Membership
why?
"Church membership is our opportunity to grasp hold of each other in responsibility and love. By identifying ourselves with a particular church, we let the pastors and other members of that local church know that we intend to be committed in attendance, giving, prayer, and service. We allow fellow believers to have great expectations of us in these areas, and we make it known that we are the responsibility of this local church. We assure the church of our commitment to Christ in serving with them, and we call for their commitment to serve and encourage as well." -Mark Dever
How?
If you're interested in becoming a member of Westosha Lakes Church, the first step is to attend our Membership class. The goals of the class are to have a shared understanding of what membership is and why it exists, to communicate what membership at WLC looks like, and to help you discern if membership at WLC is the next step for you. We do this by looking at what the Bible says about the Church, membership, discipleship and more. You'll also have the opportunity to hear about the past, present, and future of WLC.
After the Membership class, you'll be asked to fill out a Membership Application, Meet with a Pastor/Elder, Sign the Membership Covenant and then Be Presented to the Church as a Member.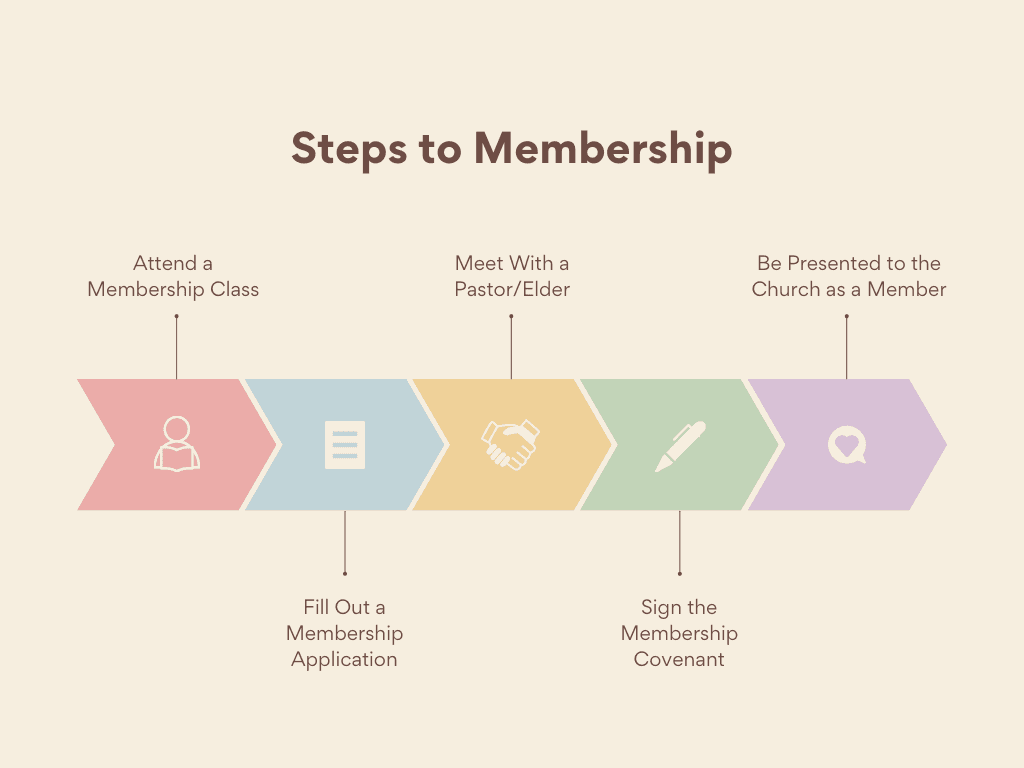 Interested?
Membership classes are held a couple times of year. The next class will be on Sunday January 21st, 2024 from 3-7:30pm. Dinner is included. If you're interested in attending, please fill out the form below.