Small Groups
Small Groups exist to help Westosha Lakes Church accomplish its mission of "bringing the kingdom of God to our word one life at a time by making disciples of every generation."
Our Small Groups are structured around the core components of: fellowship, Bible study and prayer. They exist to help disciples foster deeper relationships between both God and others.
Small Groups provide a context in which every member can employ their giftings in ways that are not always possible during Sunday morning services. We believe that all followers of Jesus have been given the Holy Spirit and particular gifts, skills and passions to be used for the benefit of others. As a result, we highly recommend that everyone be involved in a Small Group as a means toward greater spiritual maturity.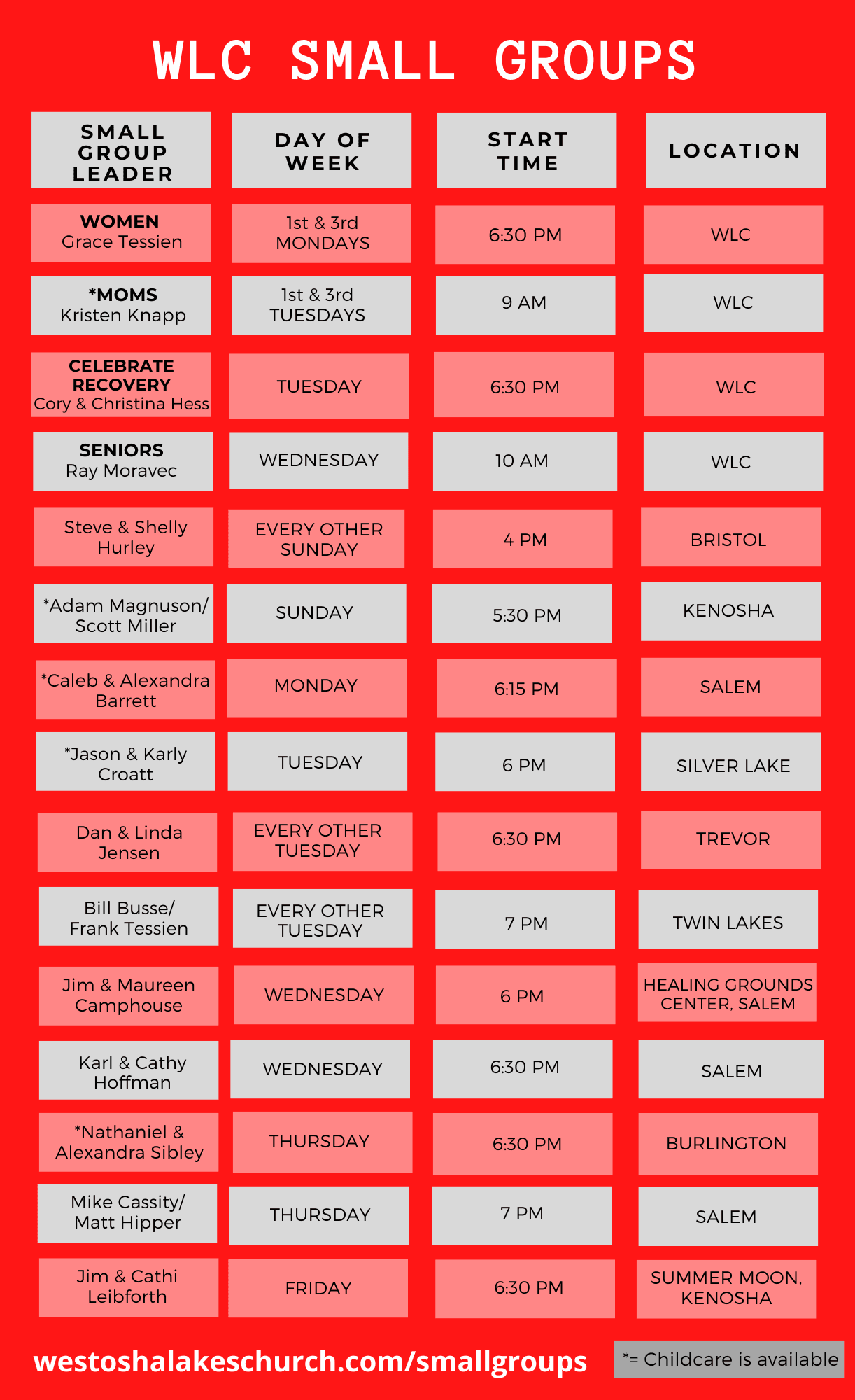 Interested in a Small Group?
Fill out the form beloW!